Our Community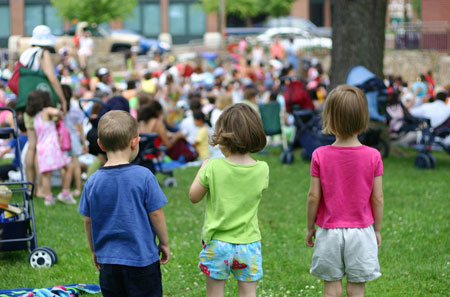 The Media Net Link team takes pride in its involvement in the community. MNL believes in giving back to the community. Our employees are determined to maintain their civic responsibilities and be good corporate citizens. As a small business, we understand what it is like to get that start, and from that point of view, we have strived to make things easier.
---
Chase the Blues.com
Chase the Blues is an annual party held at a private home in Piedmont, CA. Committee members have come together to give back to an institution, Children's Hospital in Oakland, that has given so much to all of us. The initial idea was to break out of the traditional fund raising hum drum and instead create a fun party with great music while raising money for a great cause. Chase the Blues benefits the emergency and trauma services for Children's hospital.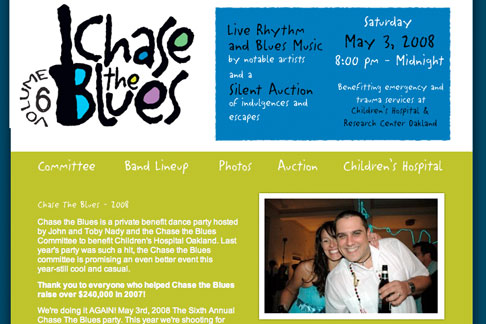 2 years ago MNL and Chase the Blues formed a partnership together to spread the word about Chase the Blues. MNL built a fully functional website to help the Chase the Blues foundation's righteous cause. MNL takes pride in helping Chase the Blues accomplish their mission.
---
The Billy Burchard Foundation
Billy Burchard was a larger than life personality who touched thousands of individuals during his shortened life. Dying of Pancreatic cancer at 48, Billy exemplified the outgoing confidence and good will of a true human being. After his death his friends and family decided to honor his life by dedicating their efforts to help eradicate this unfortunate disease. The Billy Burchard Foundation was created to raise funds to support research and hospice for finding a cure and relieving the suffering related to pancreatic cancer. Media Net Link donates its time and expertise as our part in helping with this worthy cause.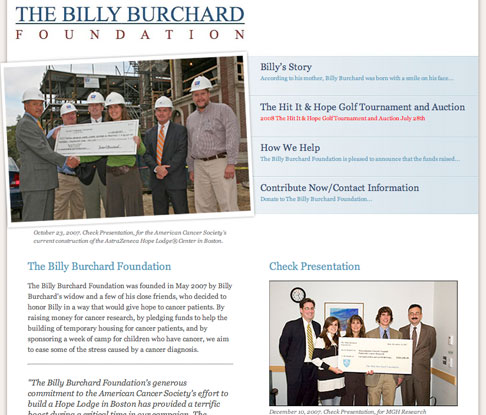 ---
Danville.com
Media Net Link has been a small business based out of Danville, California since 1994, so we know how hard it can be to bring attention to your company. When we formed our partnership with the Town of Danville, we wanted to do something different and completely innovative for small businesses.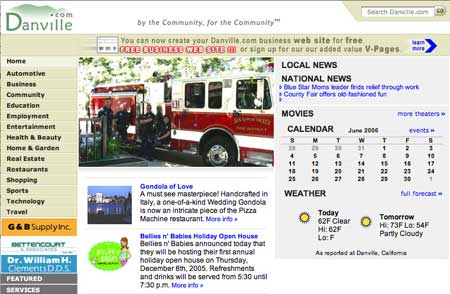 We created Danville.com V-pages. Our V-pages are inexpensive and easy to use, not to mention they are directly linked to the Danville website. What you get when you use Danville.com is convenient easy to use functionality. Our business pages give you in depth detail about small businesses in Danville. Not only is Danville.com our town's homepage, it's a center for small businesses.
---
Sharing Our Success with Not-for-Profits
Media Net Link is proud to support organizations that have a positive impact in their communities. One way we do this is by offering Contact Beacon, our web-based email communications tool, to qualifying not-for-profits FREE of charge, so organizations can communicate with their donors and sponsors as often as they like. To apply for free use of Contact Beacon for your not-for-profit organization, click here.